How to Choose Stainless Flatware
Poster:SUSgoods
Date:2021-08-16
Clicks:
---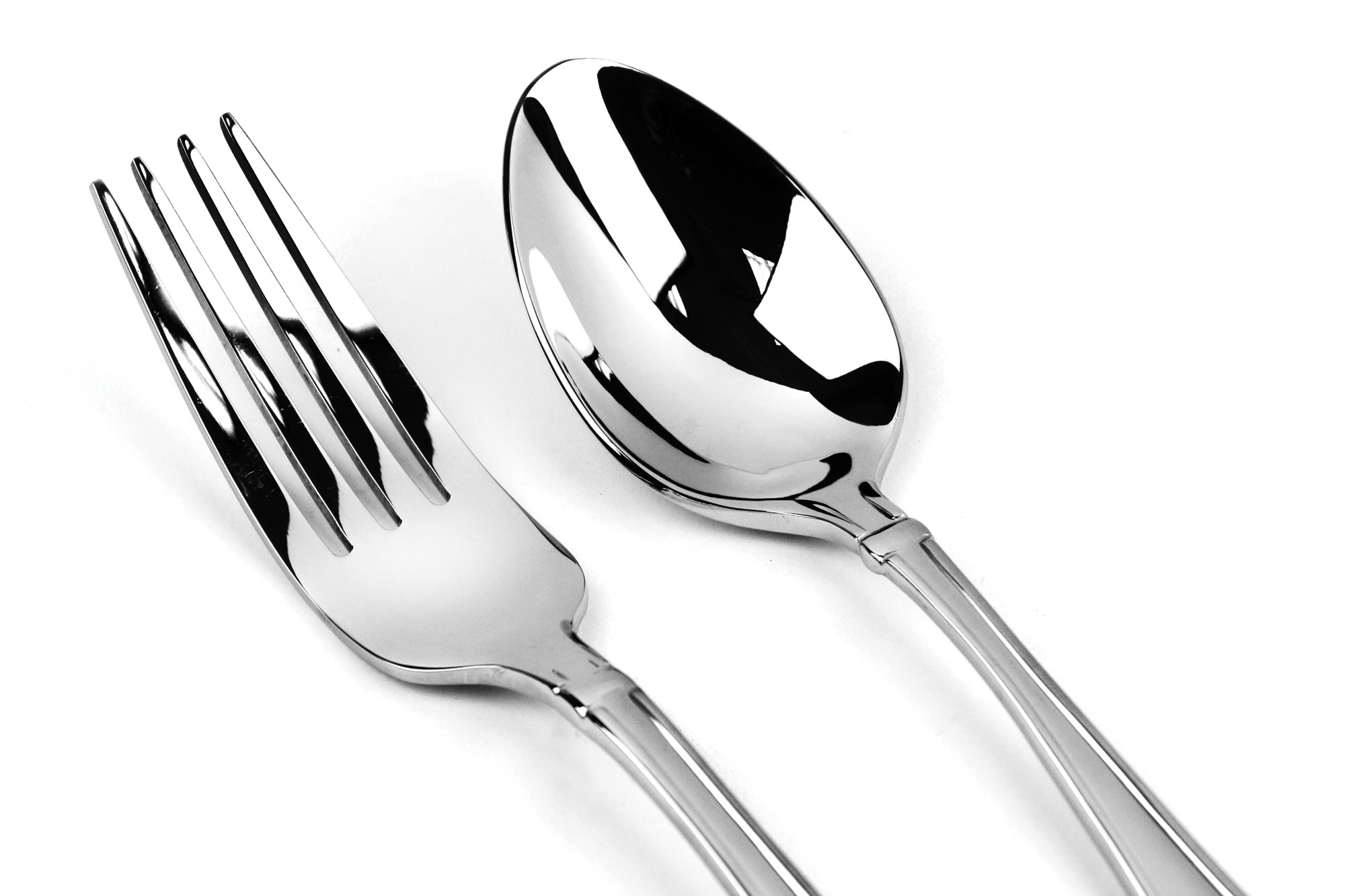 Your old set of stainless steel flatware has grown dull and dented over the years. Or maybe you're setting up house for the first time, or getting married and wanting to start your new life with a nice set of stainless steel flatware. All are good reasons to shop for a new set of stainless, but first you should understand the ins and outs of buying stainless flatware, so you end up with a set that lasts -- and that you like -- for a long time.
Stainless Steel Characteristics
This steel stains less -- at least that's what original sets of stainless were promoted as, tableware you don't need to polish. Most people keep stainless steel as their everyday utensils and revert to the silver plate or sterling for special occasions. Stainless steel is made up of two elements: chromium and nickel. When a set is advertised as 18/0, 18/8 or 18/10, it describes the ratio of chromium to nickel in the fabrication.
Telling the Difference
Chromium is metallic and hard, while nickel contributes the silver element and aids in diverting rust. The 18/0 stainless steel flatware, made of only chromium, is not a consistent rust-reducer. It will serve you well for a few years before it loses its shine. It also picks up stains from the dishwasher or from not drying it immediately. Sets consisting of 18/8 and 18/10 are a better quality -- they're more lustrous and durable, resist corrosion better, last longer and give you more value for the money.
Weight Matters
Hold the pieces of a stainless steel flatware set, and determine if they are well-balanced, or if the knives seem bottom heavy. Forks are another indicator of comfort -- make sure there sufficient tines to hold food, and don't substitute style for substance. Soup spoons should have a deep bowl, and all the pieces must fit into your hand comfortably. Small hands and large hands need different shapes and styles of flatware.
How It's Made
Test driving a place setting of stainless steel flatware is the best way to determine which set is right for you. If the utensils are lightweight, they're probably hollow-handled, and the pieces making up the flatware have been soldered together. Stamped flatware is a solid piece of metal, meaning it's heavier and has heft. A forged piece of flatware is simple in its design and created when the hot metal is heated and the pattern is struck. It's most similar to stamped flatware. The more complicated its construction, the higher the cost.
Caring for Stainless Steel
The beauty of stainless steel is that you can dump it into the dishwasher and after one hot, sudsy cycle, your pieces look new and unused. When you take the flatware out of the dishwasher, it's recommended that you pass a towel over the pieces to remove any pools of water that may have stuck. This eliminates spotting.
What to Buy
You can purchase flatware by the piece or place setting, or buy an entire set for eight consisting of dinner forks, salad forks, dinner knives, dinner spoons and teaspoons. Additional pieces, known as hostess sets, are usually available. Serving pieces may be included as an incentive for purchasing a complete service of eight table settings. Don't limit yourself to a set containing service for eight, but instead go for either two sets or add four place settings to your original order. This gives you extra pieces – for sneaking a taste of what you're cooking or for dipping a spoon into a tub of ice cream.